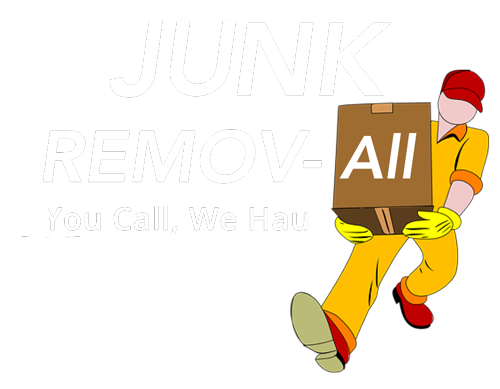 Residential & Commercial

Junk Removal
No Job Too Big or Small. You Call, We Haul!
Get a Free Estimate
Proudly serving Marana. Junk Remov-ALL is your locally owned junk removal service. Are things starting to overwhelm you? Are you wanting to reclaim your space? We can help. We specialize in removing unwanted items, such as furniture, appliances, trash and debris in a timely, no-hassle and professional manner. So whether you have a single item or a trailer load of junk or debris to be hauled away, we are happy to help! There is no job too big or too small. Whatever your needs are, we are there for you! Our customer service comes first. Give us a call at 520-833-3964 and let us know how we can help and serve you. We offer free estimates and Senior and Veteran discounts.
Gary Noland
Owner
520-833-3964
Services we offer:
Appliance & Furniture Removal
Garage & Attic Clean Outs
Spa and Shed Removal
Tenant Eviction Clean Outs
Property Management needs
Rental Clean outs
Hoarder Home Clean Outs
AND SO MUCH MORE!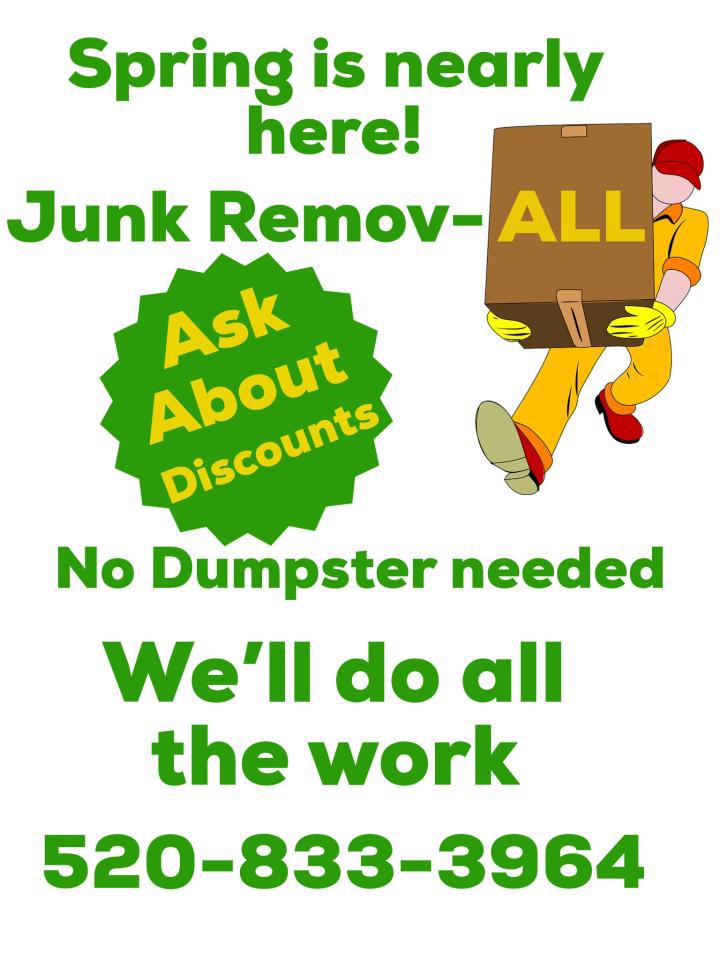 520-833-3964
Call Now!